Thompson Collision Center & Body Shop in Bucks County, PA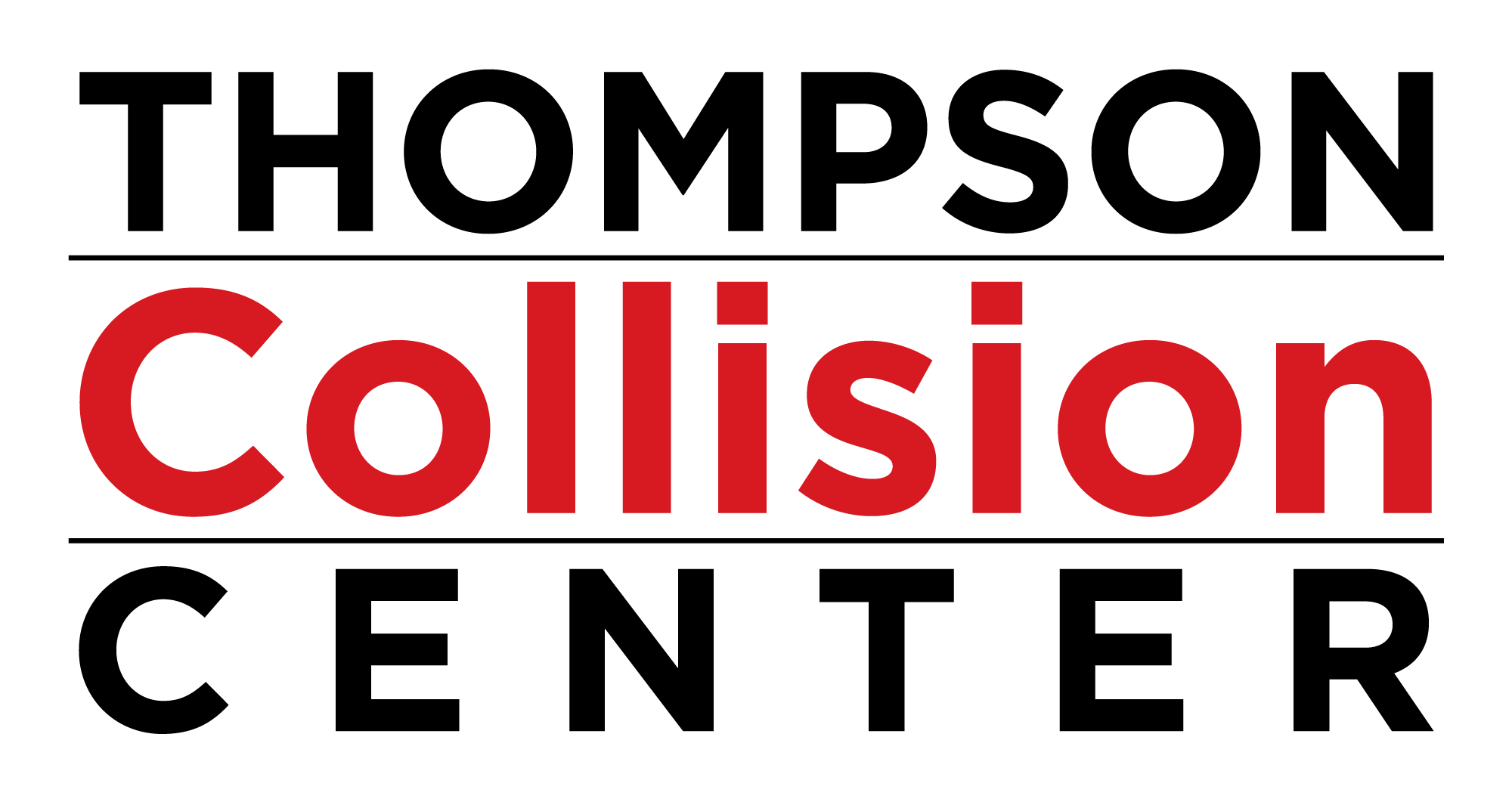 One Call Does It All!
All Makes. All Models.
Call (215) 766-1900 or 1-800-THOMPSON and press 6 for Collision. We'll take it from there
Yes, it really is that simple!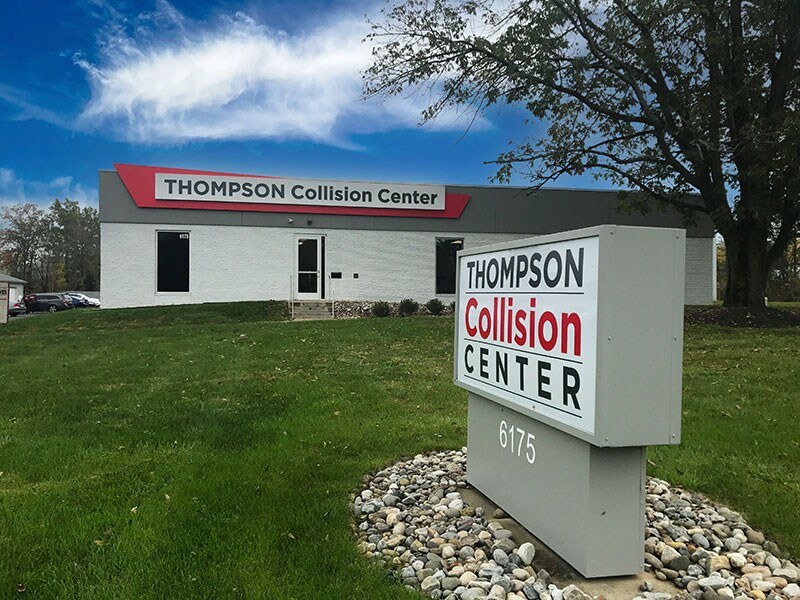 Southeast Pennsylvania's Best Auto Bodyshop & Collision Center
We serve Bucks County, Montgomery County and the Philadelphia area, as an Authorized Aluminum & Structural Collision Repair Center, including aluminum and carbon fiber repair. We also serve New York, New Jersey and Western PA towns such as Wilkes Barre, Harrisburg and Scranton and beyond!
24-hour Towing Available. Seven Days a Week.
Don't wait. Call 1-800-THOMPSON and press 7 for Towing.
Certified Collision Center - Our Resume is Impressive!
We welcome all makes and models, and are the only aluminum repair center within two hour of Doylestown.
Toyota Certified Collision Center
Lexus Certified Collision Center
BMW Certified Collision Repair Center
Audi Authorized Aluminum & Structural Collision Repair Center
Porsche Approved Aluminum & Structural Collision Repair Center
i-Car Gold Class Facility for ALL brands
Thompson Collision, located just minutes from Doylestown, PA is fully-equipped state-of-the-art Collision Center, boasting one of the largest aluminum repair facilities in the country. Not only do we specialize in aluminum repair, we are structural repair and carbon fiber experts as well. When you experience a collision, or are involved in an accident, the last thing you should be concerned with is the state of your vehicle. We work diligently to create seamless process for customers, from towing to the final detail. No matter what make or model you drive, let us handle it!
Auto Insurance and Collision Centers - Know Your Rights
The Thompson Collision Center works with all insurance companies ensuring a timely turnaround. Please remember that as the owner of the vehicle, you have the right to decide where your vehicle is repaired. It's the law. Your rights are protected by the PA Motor Vehicles Physical Damages Appraisers Act (Act of 1972, PL 1713, No. 367). This law states: No appraiser or employer shall require that repairs be made in any specified repair shop. An appraiser or his employee shall not attempt to directly or indirectly coerce, persuade, induce or advise you that the vehicle damage must be or should be repaired at any particular location or by any articular business. Your insurance company cannot require you to choose an auto body shop that they prefer.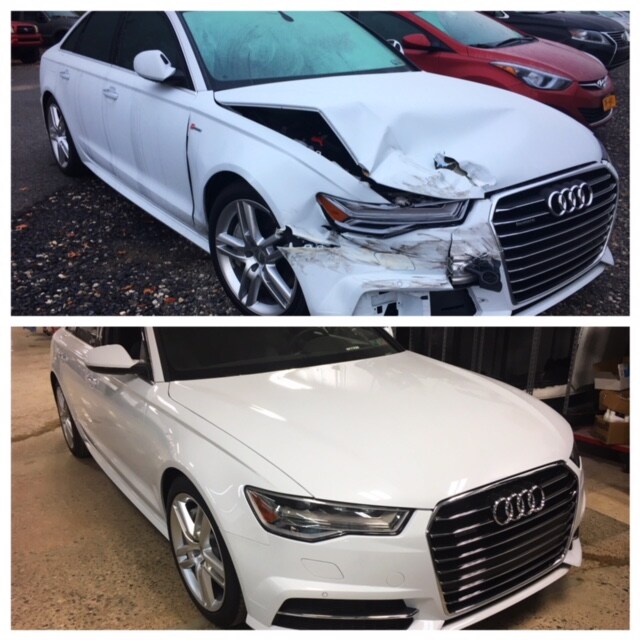 We work directly with your insurance company, and take care of everything for you. We do an estimate, send a quote, and begin the repair process. Our experienced, factory trained technicians will return your vehicle back to its pre-accident condition accurately and efficiently. Just another way that Thompson Collision gets you back on the road, hassle free. We provide a Lifetime Guarantee on all repairs for as long as you own your car! Remember as the owner of the vehicle, you have the right to decide where your vehicle is repaired. It's the law.
The Thompson Collision Center Process - Easy. Simple. We'll Handle It!
We want you to experience the Thompson Difference. We're happy to give you a tour of our state of the art facility so you can see for yourself the different steps of our collision facilities repair process.
If your vehicle requires body repair, fill out the form below, or call our Collision Center specialists.
Just a Phone Call Away

When a vehicle issue arises, let us be your resource on the road to repair. We will tow your vehicle 24/7, arrange a rental and help with claims and processing.

Damage Assessment

You will be given a free estimate on your vehicle damage. We assist in contacting your insurance, or other needs for approval to move ahead with the repair.

Disassembly & Re-Inspection

Once the repair work is scheduled, our experienced specialists begin by disassembling the area that needs to be repaired and check for any additional damage. Photos are sent to the insurance company for approval and additional parts are ordered to complete the repair.

The Repair

Structural damage, body repair, cosmetic repair, etc. are all completed, returning your vehicle to its previous condition.

Paint Repair

Thompson uses a computerized paint matching system for virtually undetectable results. Our refinishing team is comprised of Sherwin Williams and Spies Hecker trained refinishers. The body of your car is cleaned extensively and prepped, primed, blocked, sealed, tapped, and masked to be refinished with the manufacturer's OEM paint color.

Final Inspection & Lifetime Guarantee

In order to send you back on the road safely, we road test and thoroughly check your vehicle to ensure complete final quality of any mechanical repairs. Before you drive home, your vehicle will be fully detailed, just like the day you purchased it. We're so confident in the quality of our work, we guarantee all repairs for as long as you own your car!
Schedule Service
* Indicates a required field