Wheel Restoration starting at $125 per wheel
Curbs, road debris, and other hazards cause scratches and scrapes to the wheel face and lip. Each tire is examined to determine the safety of repairing before being returned to their OEM (Original Equipment Manufacturer) specifications.
Wheels scratched, scraped or have peeling paint go through a series of refinishing processes that may include welding, straightening, machining, stripping, painting and clear coating.

Hitting pot holes, curbs, debris in the road, or any other hazards, the wheel can become deformed and can 
bend to the inner and/or outer lip of a wheel resulting in air pressure loss, uneven tire wear, vibrations at high speeds and alignment issues.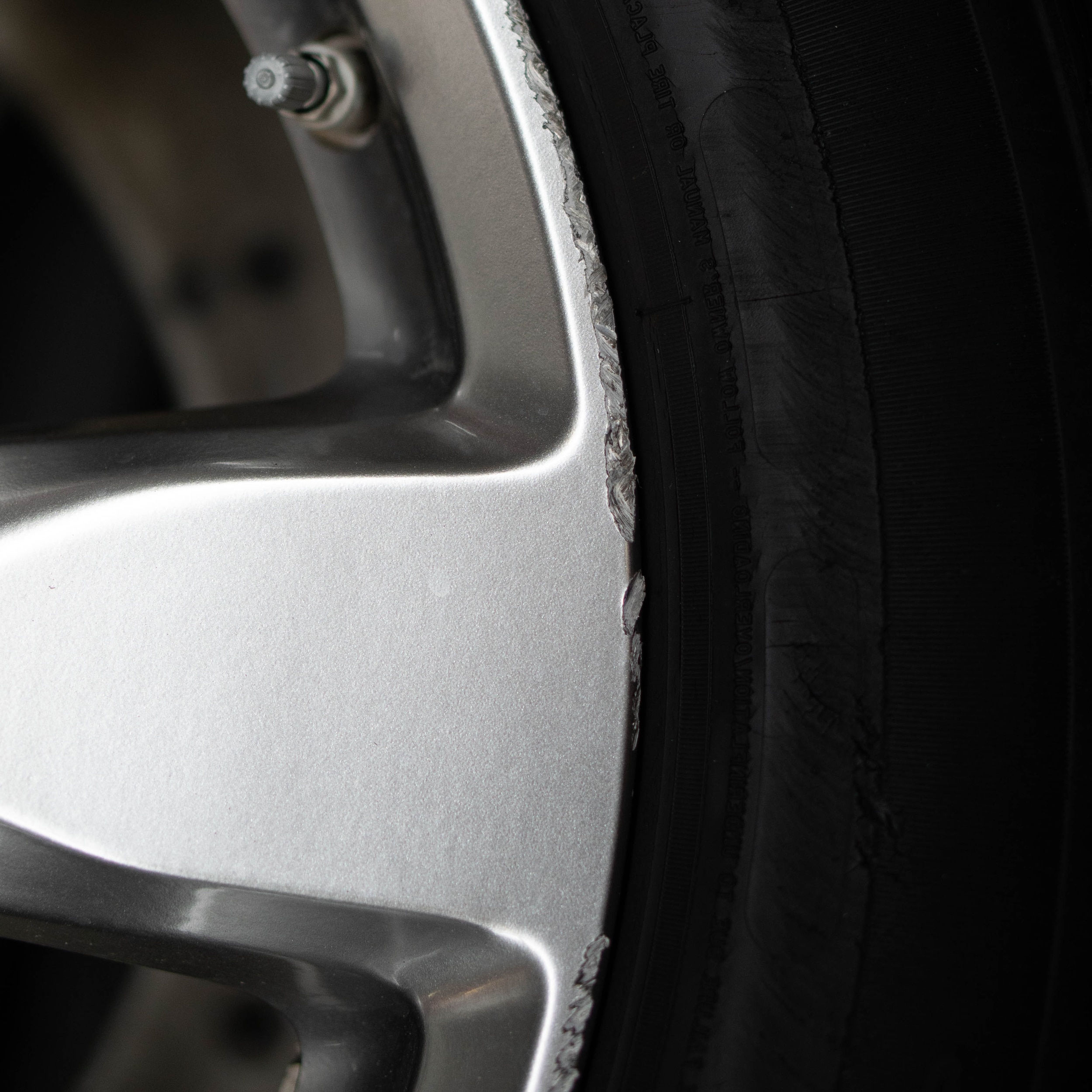 Rim After: