Welcome to Thompson Detail Center
Thompson Detail Center in Doylestown, PA
We put the "new car" feeling back into your vehicle. Our trained technicians are certified in the most advanced methods of paint and wheel protection, as well as all interior and exterior car repairs. Services include:
Full Detail - $225 for cars | $275 for SUVs, trucks, and vans. Complete Interior & Exterior Clean
Interior - $125 for cars | $150 for SUVs, trucks, and vans | $50 additional hand wax. Cleaning seats and rugs; extracting dirt with heated cleaning solution; cleaning leather; cleaning dashboard, door panels, center console, vents, and steering wheel; cleaning headliner, floor mats and sun visors; washing window interiors.
Exterior Detail - $140 for cars | $165 for SUVs, trucks, vans. Hand wash, rims cleaned front and back, paint clay bared to remove contaminants, spot cut with rotary to remove scratches, 2 step paint correction to remove light scratches and swirls, hand wax
Advanced Paint Correction

Safely restore and perfect the paint on your car.

Headlight Restoration Starting at $99 Replace discolored or cloudy headlights with clear, new headlights.
Windshield Repair Starting at $75 Polish and smooth unsightly chips or holes from your windshield glass.
Leather Repair Starting at $100 Spruce up your vehicle with leather interior repairs or replacements.
Detail Center Hours Mon-Thur 8:00AM - 8:00PM Fri 8:00AM - 6:00PM Sat 8:00AM - 5:00PM
Contact Us 450 North Broad St., Doylestown 267-898-2734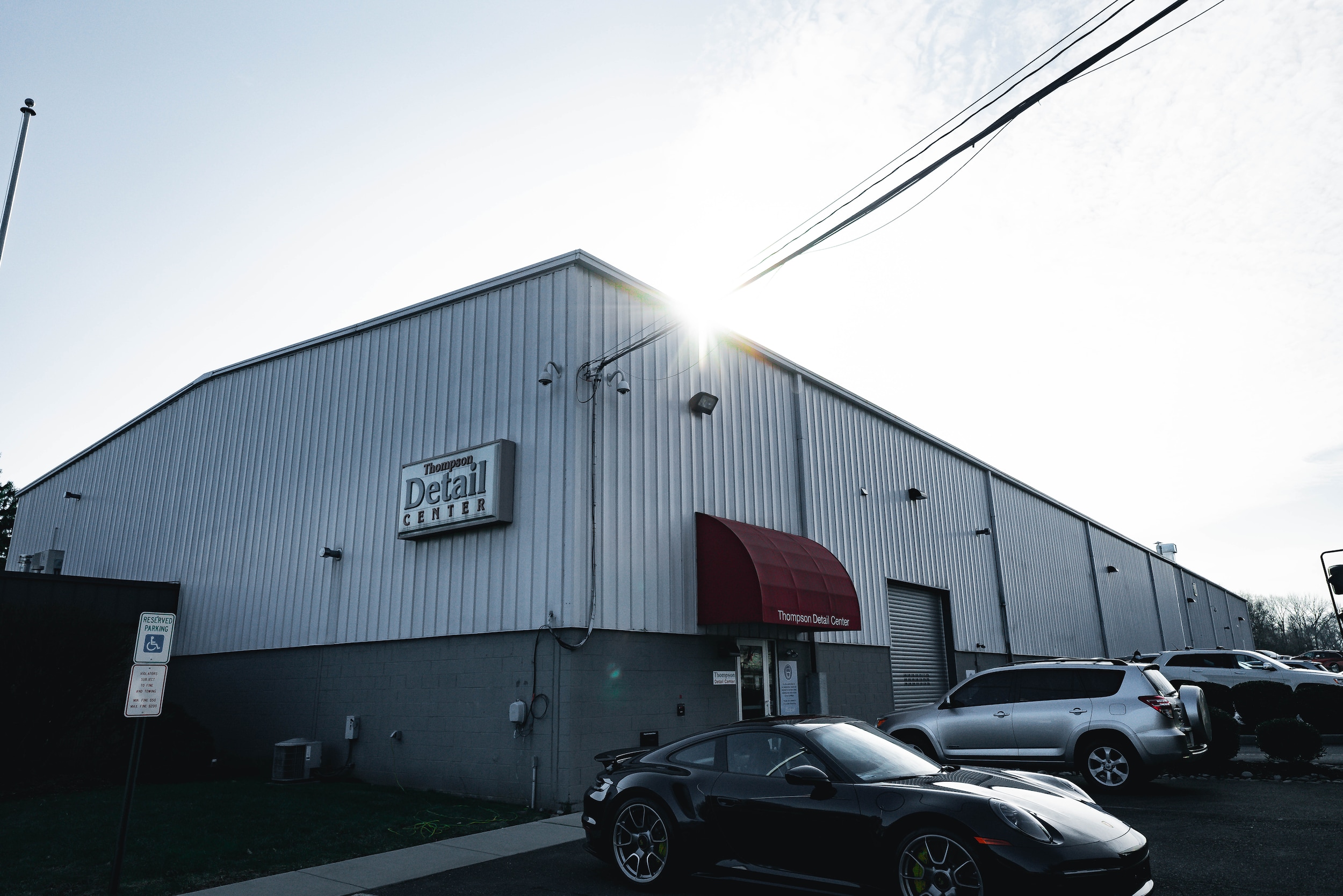 We Service ALL Makes & Models
Thompson Detail Center is more than just a detail center. We also offer wheel protection and restoration, paintless dent removal, scratch & dent repair, XPEL Paint Protection Film, XPEL Premium & Nano Window Film Tints, XPEL Ceramic Coat, RAPTOR Bed Liner Protective Coating, custom decals, and so much more!