Each year our Draw the Future Contest allows children to rev up their imaginations to design the car of the future.  In Spring of 2018, we received 521 entries from children Kindergarten through 6th grade and the decisions were not easy!  Thank you to all the participants - we love seeing your creativity and can't wait for next year! Scroll below to see all winning drawings from this year's contest.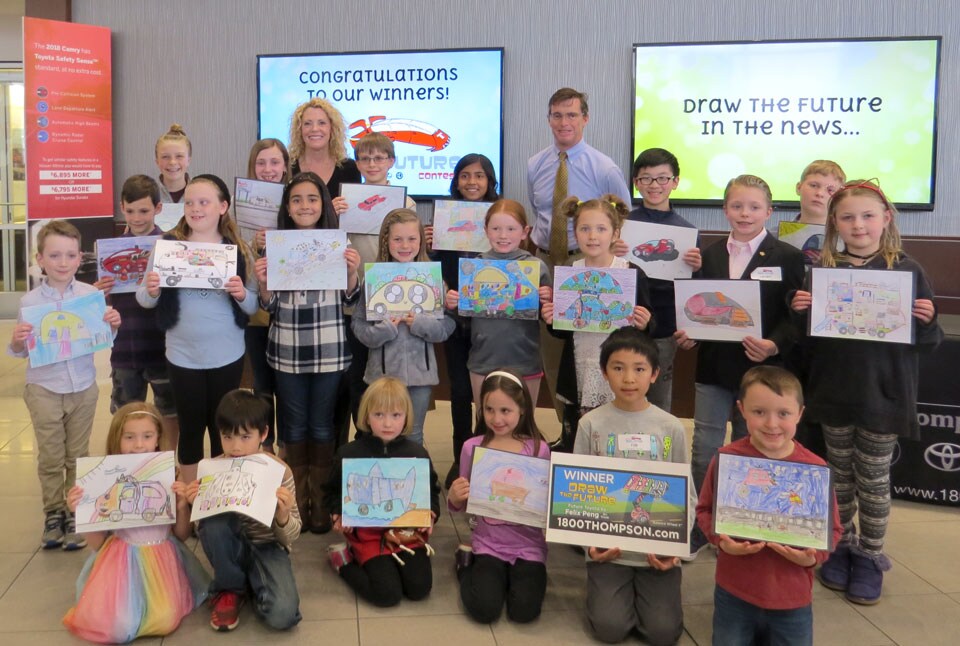 From left to right. Back Row: Riley Morris, Olivia Pulak, VP Laura Thompson Barnes, Alex Kessel, Anya Balgobin, VP John Thompson, Hayden Kang, and Tegan Crowley; Middle Row: Cole Hetrick, Dylan Richards, Carissa McNamara, Mariana Madrigal, Danielle Steinbach, Mackenie O'Leary, Ava Renner, Landen Burns, and Emma Szerlag; Front Row: Brooke Yoos, Elias Merola, Kayla Ratigan, Ellie Harper, Felix Peng, and Ryan Polchan.
GRAND PRIZE WINNING BILLBOARD!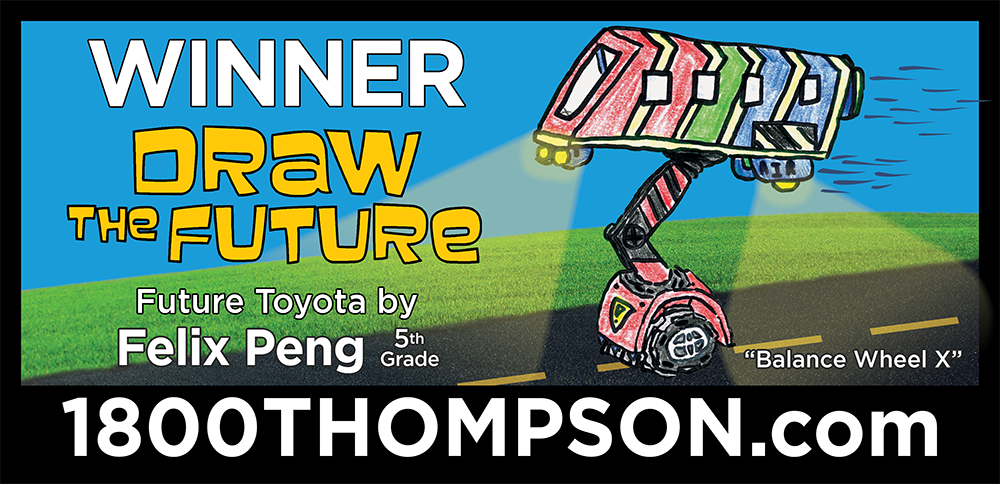 1st Place Winners